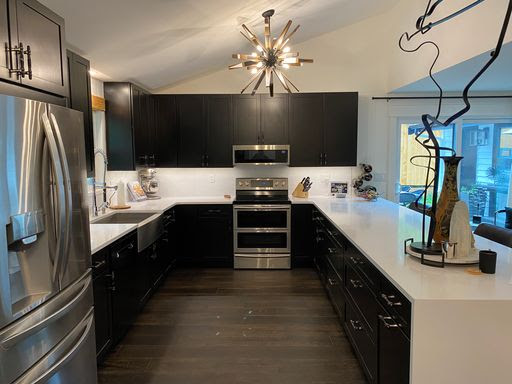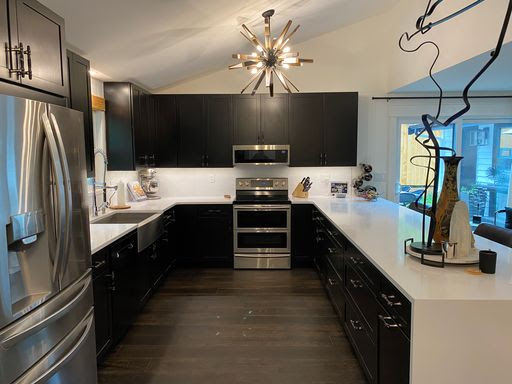 Your Everett Kitchen Remodel Cheat Sheet
Your home's kitchen makes a lasting impression on your guests. Make sure it's a good one by calling Classic Remodeling NW, Inc. — the go-to kitchen renovation company in Everett, WA, at (425) 375-0597 or (425) 224-2004. 
If you need more storage space to work on your meals, perhaps an add-on is the answer. A kitchen remodeling company like Classic Remodeling NW can help you envision a separate dining space for a more open floor plan. Or, if you already have plenty of space but need more surface area, you might consider adding an island to your layout.
Kitchen Renovation Ideas In Everett to Personalize Your Home
A kitchen is a great place to play with materials and patterns and let your personality and preferences shine. Reclaimed wood, stainless steel, and geometric tiles can come together to create a one-of-a-kind look for your home. There are numerous options when it comes to kitchen appliance finishes, so take plenty of time to look around and discover what you enjoy.
Avoid structural changes if you want to minimize expenses. Keep your cabinets where they're at but refinish them and add new hardware. Alternatively, you could remove the cabinet doors for an open, airy feel while swapping dated appliances for new, more efficient options.
Updated light fixtures will bring new life to your kitchen. You can add or update a tile backsplash around your sink and food prep areas for easy cleaning and a stunning focal point. Completing an entire kitchen remodel at once means you can work with a kitchen renovation company in Everett to create a cohesive look.
Benefits of Hiring an Everett Kitchen Remodeling Contractor
At Classic Remodeling NW, we know your home is your castle. As a kitchen renovation company that works on projects throughout Everett, WA, and the surrounding areas, we can warn you about some of the pitfalls you may be walking into and chase down those wild hares of ideas you get from time to time.
A kitchen remodel will increase the value of your home and could entice buyers in a busy real estate market. Even if you're not planning to sell, it's never a bad idea to add some value to your home — one of the biggest investments you'll ever make.  
Mental Must-Haves for Your Kitchen Remodel  
People don't always talk about the non-tangibles of a kitchen remodel project. It's important to prepare yourself mentally for such a change and to minimize surprises.
Make a plan ahead of time to lay out your priorities. Add some options in other price points in case things change. That said, try to keep an open mind. It's great to know what you want and get it if you can, but your budget might not always allow it.
Classic Remodeling NW is a kitchen renovation company that offers peace of mind with trusted, professional service and top-quality craftsmanship. We take the worry out of your reno so you can get a new kitchen and keep your sanity!
Get a free consultation today when you call Classic Remodeling NW, Inc., at (425) 375-0597 or (425) 224-2004.