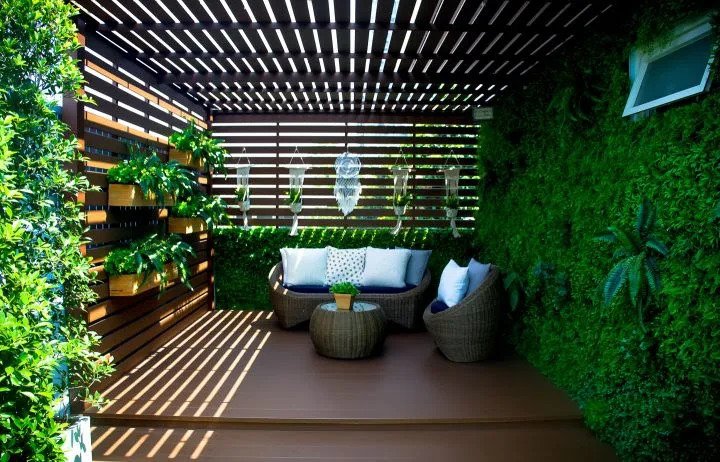 Top 3 Patio Materials Available at Outdoor Patio Companies in Everett, Washington
In Washington, people like to spend a lot of time outdoors, even in the Puget Sound area where we often get more rain than sun. You can maximize the time and pleasure you take in your yard while increasing your home value by installing a custom-designed patio. A beautifully built patio can enhance your home's overall look and add valuable living and entertaining space.
Choosing the best patio materials to meet your needs and complement your landscape can be challenging. At Classic Remodeling NW Inc., the leading home improvement and outdoor patio company in Everett, WA, we've developed a list of some of the most popular, versatile, and attractive patio materials. Our expert team of home remodeling contractors can help you develop outdoor patio ideas and select the perfect materials for the project.
Pea Gravel
Pea gravel is one of the least expensive patio materials. It consists of small, loose stones that come in an array of colors. A pea gravel patio can give your landscape the look of an English garden.
Another benefit of pea gravel is that it's easy to install. After leveling the ground, you pour the stones into the designated patio space. If you care for it properly, a pea gravel patio can last a lifetime.
The main downside of pea gravel is that it's not a solid surface, making it tricky to keep patio furniture stable. Also, stones can be kicked or shifted away from the patio. However, pea gravel requires little maintenance other than weeding occasionally.
Poured Concrete
Poured concrete is one of the most affordable ways to build a patio with a hard surface. Poured concrete is an excellent choice for areas with unusual shapes.
Because the concrete is poured—rather than laid as stones or brick—you can create almost any design. A type of concrete called stamped concrete allows you to color the material in nearly any shade and add texture and design to its surface.
Concrete patios last between 20 and 30 years and require some maintenance. The concrete can break, fade, or crack, and you'll need to replace the entire slab to fix it. If not installed correctly, concrete patios can have drainage issues.
Pavers
Pavers are large, manufactured stones made of concrete, clay, or natural material available in various colors and shapes. A paver patio is more expensive than poured concrete, but it has many advantages over a solid concrete surface, including:
You can replace individual pavers if one is damaged
Pavers provide superior draining to poured concrete
A paver patio can last between 50 and 100 years
Other common materials available at outdoor patio companies in Everett include flagstone and brick, which are more expensive than other options but offer outstanding durability, beauty, and versatility.
Looking for Outdoor Patio Companies in Everett, WA?
The team at Everett outdoor patio contractor Classic Remodeling NW Inc. can do everything from designing your patio to installing it flawlessly. We are a full-service contractor that can help with any indoor or outdoor remodeling project—big or small. For a free consultation, call us at 425-375-0597.