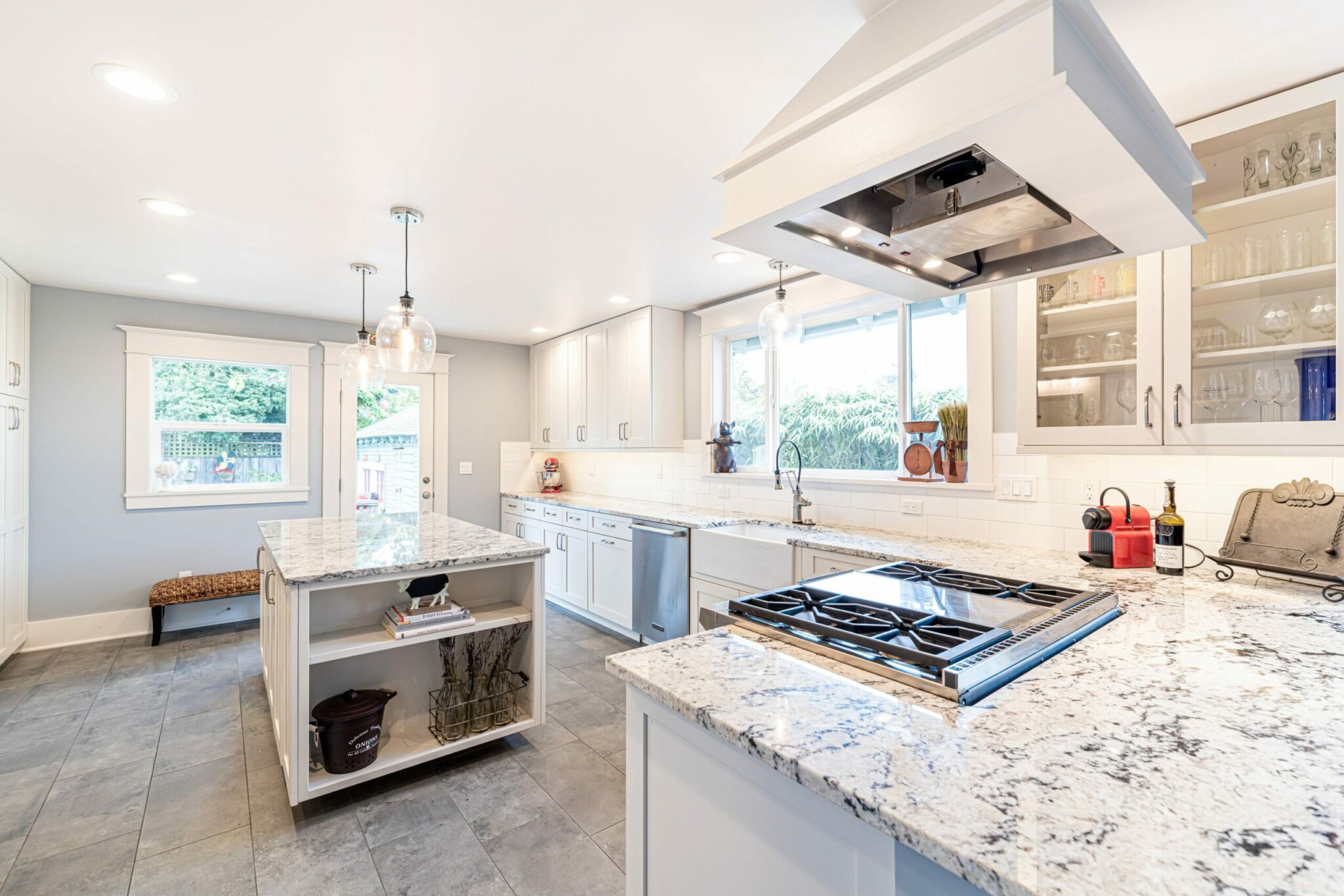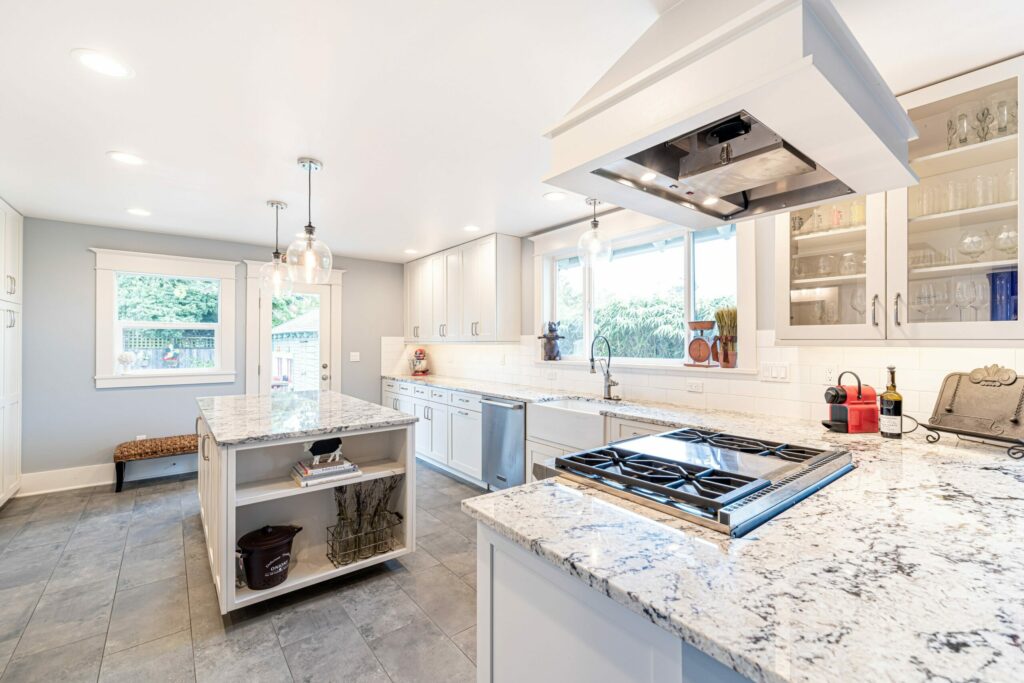 Family-Friendly Kitchen Remodeling in Everett, WA 
Many kitchen modern renovations focus on gourmet cooking and entertaining. Others focus on crafting a space to act as a central hub for the hectic daily life of everyone who lives in the house. A kitchen should be able to accommodate food organization and preparation, children fixing their after-school snacks or meals, and even pets who eat in the kitchen.
Designing a family-friendly kitchen will allow you to create a space to cook, grow, and live with those most important to you. If you're looking for a kitchen remodeler in Everett, Classic Remodeling NW has the experience and the skilled general contractors to help you create the kitchen of your dreams.  
Family-Friendly Kitchen Renovation Ideas in Mill Creek
While focusing on an entertaining-based kitchen may seem like a good idea for large family gatherings like Thanksgiving or the winter holidays, you need to stop and consider how much use that new warming drawer will get. What about more practical renovation ideas that make your kitchen usable year-round by the entire family? Talk with your Everett kitchen remodeling contractor about the following items:
Family-Friendly Kitchen Layout
Depending on your kitchen's size, consider an island for larger spaces or a breakfast bar for smaller ones. These features allow a family to cook together or gather around as they each go about their business. An island or breakfast bar can also offer additional, easy-to-access storage space for commonly used items or even pet food and treats.
Another option is creating an eat-in kitchen so the whole family can be part of the prep, enjoyment, and cleanup of meals. If you don't have space for an entire dining table, a breakfast nook can provide a place for less structured meal times while still keeping family members close at hand.
Family-Friendly Kitchen Materials
Choosing kitchen materials that can stand up against a family kitchen's constant use is essential when undergoing a family-friendly kitchen remodel. You want to look for materials that are stain-resistant, non-porous, and that are easy to clean.
Steel and quartz are two such materials as both are non-absorbent and do not harbor dangerous bacteria. Both are easy to clean, as well as durable. Tile countertops are also resilient and stylish.
For more durable and hygienic kitchen materials, make sure to ask your kitchen remodeling company about your options for kitchen appliances.
Family-Friendly Kitchen Storage
When considering a family-friendly kitchen remodel, think about creating a pantry for easy food storage and access. A well-designed pantry can make even a smaller kitchen able to store and organize many kitchen staples beyond what fits in your kitchen cabinets.
A few features we recommend are sliding drawers for easy access to items stored in the back of the pantry and lower shelves designed with children in mind so they can access parent-approved snacks and cooking ingredients. You can also maximize storage space by using a carousel for corner pantries.
Professional Kitchen Remodeling in Mill Creek, WA 
Classic Remodeling NW Inc. is a full-service kitchen remodeling contractor in Mill Creek, WA and the surrounding Western Washington areas. For more information about family-friendly kitchens, or for help designing a kitchen that is both beautiful and functional for your entire family, give us a call at (425) 375-0597. You can also contact us online.