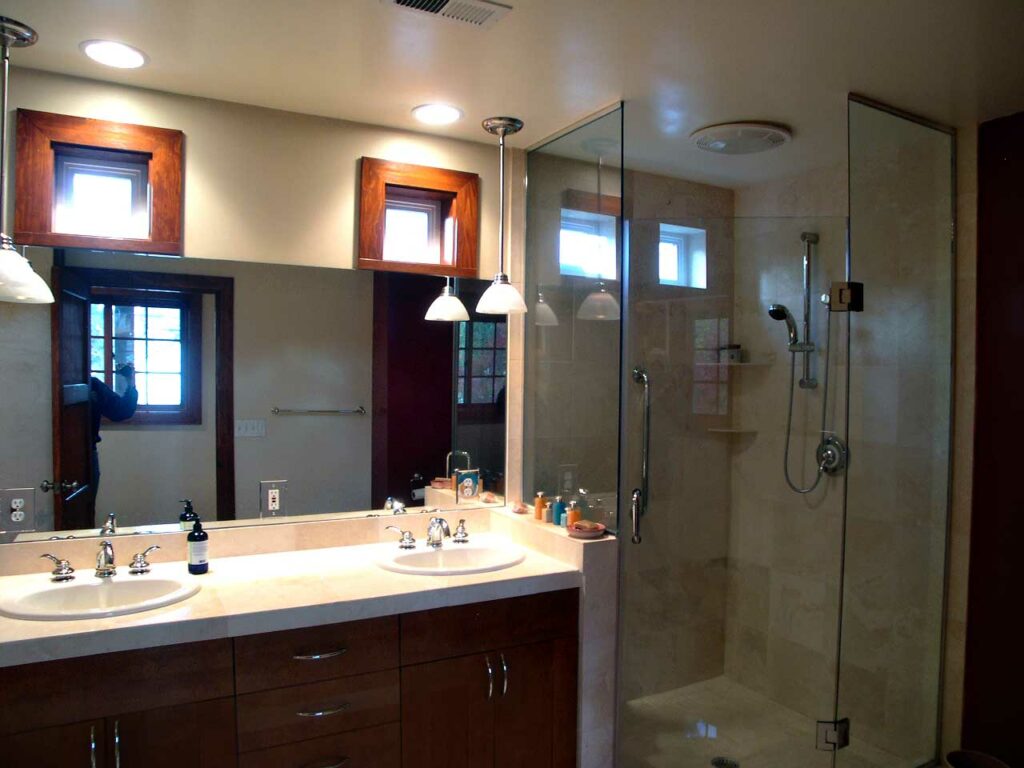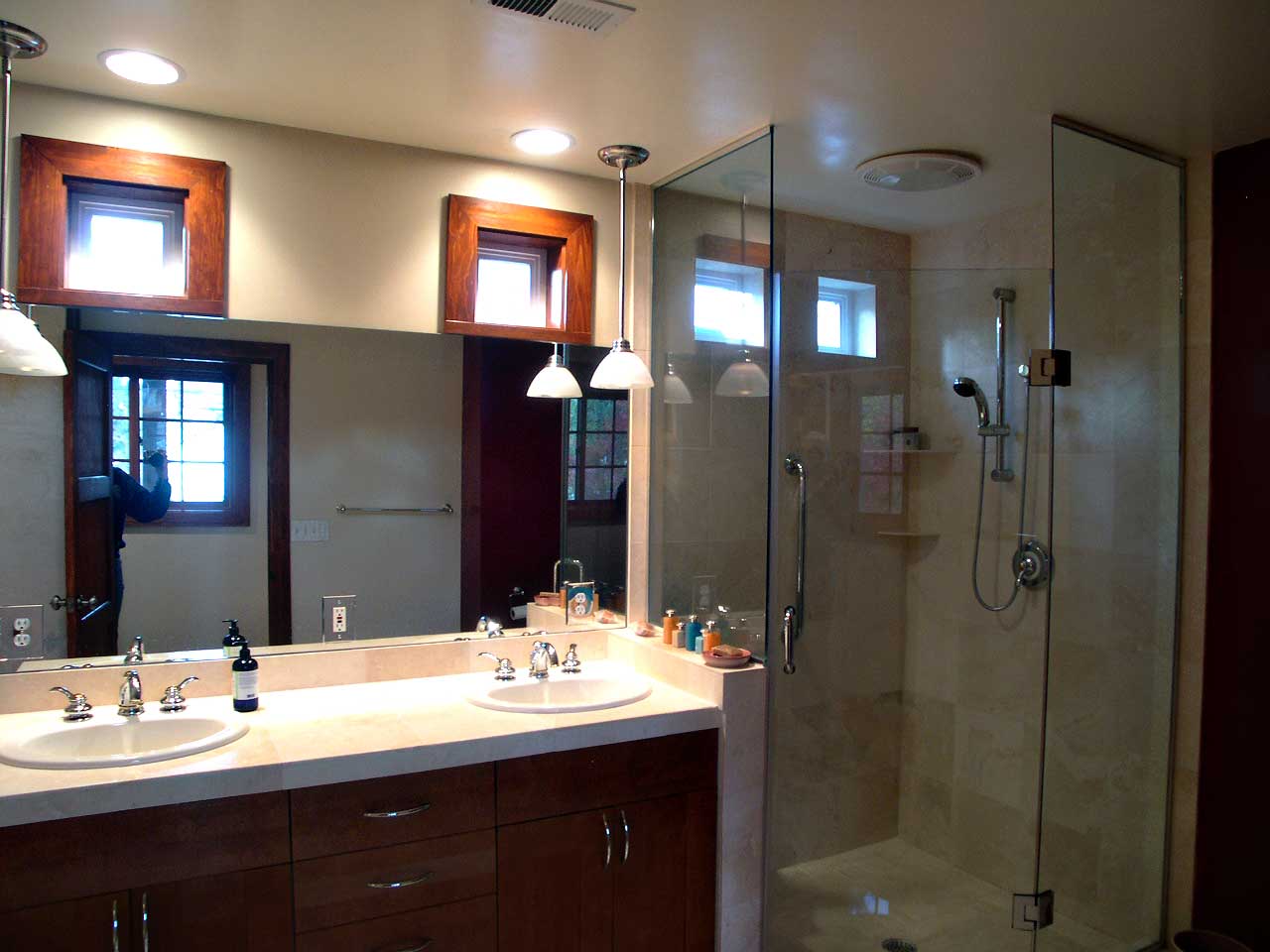 Your bathroom is a very important part of your home. Your master bathroom is where you and your spouse prepare for your workday and decompress every night. Your hallway bathroom is where your children prepare for their school day. Your main floor bathroom is where your extended family and guests are welcomed into your home. Your basement's half bathroom ensures family game night has minimal interruptions. Have you considered increasing the effectiveness of each bathroom in your home by upgrading or remodeling? Today's blog will give you four ideas to upgrade and remodel the bathrooms throughout your house.  Contact your favorite bathroom remodeling contractor to make these ideas a reality in your home. Your bathroom remodel company will guide you through the remodeling process, offer ideas and trends, and upgrade each bathroom beyond your expectations.  
Add a large shower: One of the best enhancements to remodel your bathroom is to add a large shower. Your new large shower will update and revolutionize your bathroom.  Your new shower can be large enough to add a bench. These days, it's very easy to also install a sauna within your shower. You have the option of upgrading to a smaller tub or removing your tub altogether. Think about the next time you have to clean your bathroom. Instead of dreading the cleaning of shower that no one uses, you will have a smaller tub or no tub. Imagine having a sauna in your bathroom. Instead of waiting in line at the gym, you can use your home sauna where there is never a wait or rush.  
Add a glass shower door: Your new shower should have a glass door. Shower curtains are becoming a thing of the past. Let's face it, having a shower door exudes sophistication. Your glass door will create a modern and updated look for your bathroom. Also, your glass door will create a nice relaxing haven for you. The next time you shower, you won't hear the television or any other outside noises. You will be able to shower in peace and quiet without being interrupted by outside noises.   Also, think of the sleek and modern feel this will give your bathroom.  
Upgrade tiles: Your tiles could be a huge difference between your bathroom looking outdated or modern. Do you still have the tiles that came with your home? If so, it's most likely time to replace all the tiles in every bathroom in your home. Certain tile styles will make your bathroom appear larger. Some of the modern tile types today are marble, granite, white subway tile, and oversized tiles. After you remodel your bathroom, your main floor half bathroom will no longer look like an afterthought. Your remodeled bathroom will astound your relatives and have them asking you for your bathroom remodeling contractor's name and number.   
Wall mounted cabinets and faucets: The addition of wall mounted cabinets and faucets will create more space in your bathroom and give it new life. Your new faucets will create counter space that can house sleek and vibrant decorations, or everyday essentials. That means you can fit all your essential items on your sink instead of storing everything in three different places. Mounted cabinets will create more space and allow you to store more things in your bathroom. You will no longer have to store things under the sink, in the bathroom closet, and the medicine cabinet. You will be able to consolidate your storage space to your cabinets, and you'll be able to keep out of immediate sight things that are not used consistently. You can declutter your medicine and towel cabinets and have room for everything!  
If you're looking for a way to upgrade your home without the high cost of remodeling your kitchen or doing an addition, remodeling your bathrooms are the way to go. The easiest way to go about this is to do a quick Google search of Bathroom Remodeling Contractors or Bathroom Remodelers in your area, read their reviews, collect a few different quotes and see which contractor is the best fit. You want to make sure you find a bathroom remodeling contractor who not only fits your style but also has a good attitude and is trustworthy. Always feel free to reach out to us if you have any questions!