Classic Remodeling NW Inc. is the leading custom home renovation company in Everett. We take pride in transforming ordinary houses into extraordinary homes through our unique designs. Our team of skilled professionals is dedicated to unleashing creativity and bringing your dream home to life. With a focus on quality craftsmanship and attention to detail, we have earned a reputation for excellence in the industry. 
The Importance of Unique Designs in Home Renovation
Home renovation is not just about improving the functionality and aesthetics of your living space; it is an opportunity to express your personal style and create a unique environment that reflects your personality. By choosing our custom home renovation services, you are taking the first step towards unlocking the true potential of your home. We understand that each client is different, and that is why we prioritize creating unique designs that meet your specific needs and preferences.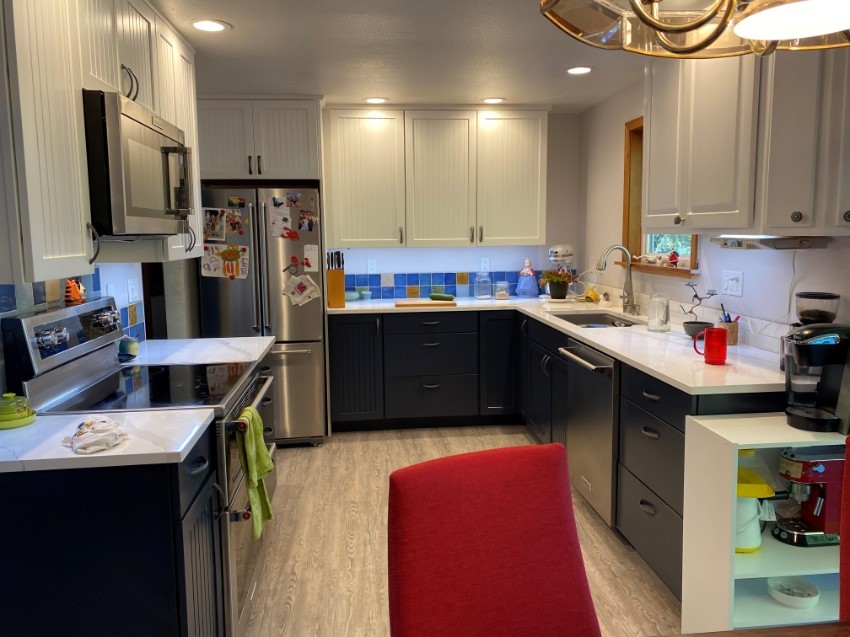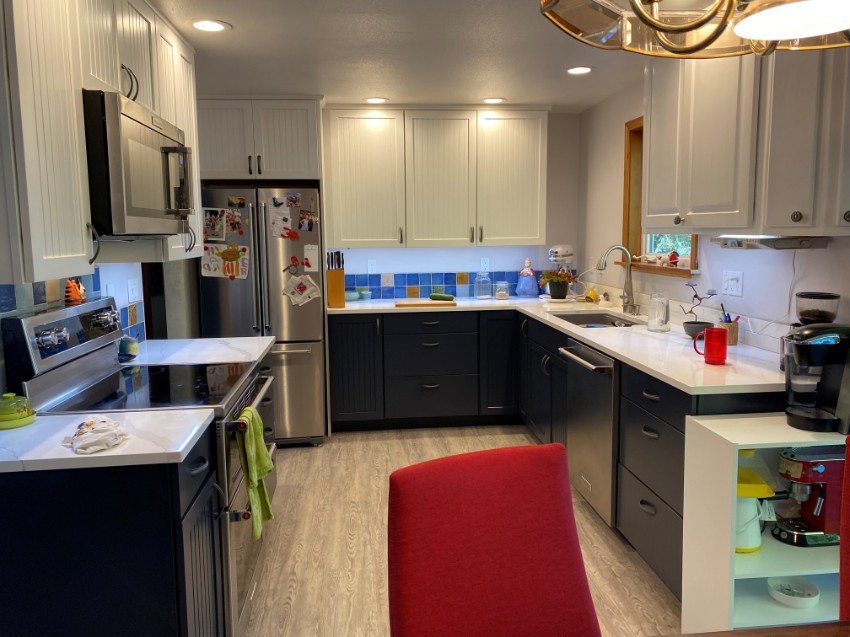 Understanding the Needs and Preferences of Our Clients
At Classic Remodeling NW Inc., we believe that successful home renovation starts with a deep understanding of our clients' needs and preferences. Our team of experienced designers and architects takes the time to listen to your ideas, vision, and goals for your home. Whether you are looking to create a modern, minimalist space or a cozy, traditional atmosphere, we collaborate closely with you to ensure that the end result exceeds your expectations. 
From the initial consultation to the final walk-through, we strive to create an open and transparent communication channel with our clients. We encourage you to share your inspirations, Pinterest boards, and magazine clippings with us, as they provide valuable insights into your unique style. By understanding your lifestyle, family dynamics, and design preferences, we can tailor our services to create a home that truly reflects who you are. 
Our Creative Process for Designing Unique Spaces
At Classic Remodeling NW Inc., we believe that creativity is the key to unlocking the full potential of your home. Our creative process begins with a thorough analysis of your existing space, taking into consideration its layout, architecture, and structural elements. By understanding the bones of your home, we can identify opportunities for improvement and innovation. 
Once we have a clear understanding of your needs and preferences, our team of designers and architects will develop a series of unique design concepts specifically tailored to your home. We embrace a collaborative approach, involving you in every step of the creative process. From selecting materials and finishes to choosing colors and textures, we ensure that each decision reflects your personal style and vision. 
Our team of skilled craftsmen and tradespeople then bring the design to life, meticulously executing every detail to perfection. Whether it's installing custom cabinetry, creating unique lighting fixtures, or refinishing hardwood floors, we pride ourselves on delivering exceptional results that exceed your expectations. 
Collaborating With Clients and Professionals to Achieve Unique Designs
At Classic Remodeling NW Inc., we strongly believe in the power of collaboration. We understand that designing and renovating your home is a personal journey, and we are here to guide you every step of the way. We work closely with you, as well as with architects, engineers, and subcontractors, to ensure that your unique design vision is brought to life seamlessly. 
Our collaborative approach extends beyond just the design phase. We provide regular updates and progress reports, keeping you informed and involved throughout the entire renovation process. Our team is always available to answer your questions, address your concerns, and incorporate any changes or adjustments along the way. By working together, we can create a home that truly reflects your personality and lifestyle.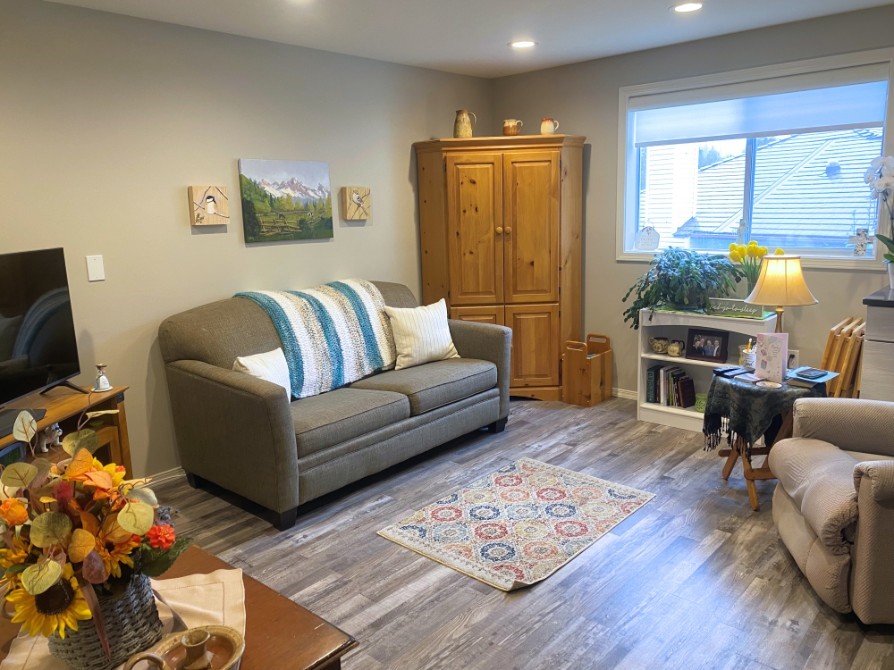 The Benefits of Choosing Our Custom Home Renovation Company in Everett
Choosing Classic Remodeling NW Inc. for your custom home renovation needs in Everett comes with a host of benefits that set us apart from the competition. 
Unique Designs
Our team of experienced professionals is passionate about creating one-of-a-kind designs that truly reflect your personal style and vision. We take the time to understand your preferences and goals, ensuring that every aspect of the design is tailored to suit your individual taste. 
Quality Craftsmanship
At Classic Remodeling NW Inc., we take immense pride in delivering top-notch craftsmanship and meticulous attention to detail in every project we undertake. From the foundation to the finishing touches, we use high-quality materials and work with skilled artisans to ensure lasting beauty and functionality. 
Transparent Communication
We believe in fostering open and transparent communication with our clients. From the initial consultation to project completion, we keep you informed and involved at every stage of the renovation process. We value your input and actively seek your feedback to ensure that your vision is fully realized. 
Collaborative Approach
We understand that a successful custom home renovation requires collaboration between various professionals. Our team works closely with you, architects, interior designers, and other specialists to bring your unique design vision to life seamlessly. By fostering a collaborative environment, we ensure that your dream home is a true reflection of your style and personality. 
Exceptional Results
With our wealth of expertise and creativity, we consistently deliver exceptional results that go above and beyond your expectations. Whether it's a small renovation or a whole-house makeover, we approach each project with the same dedication and commitment to excellence. 
Choosing Classic Remodeling NW Inc. means entrusting your home renovation to a team of professionals who are passionate about turning your dreams into reality. We are dedicated to creating spaces that not only meet your functional needs but also bring joy and inspiration to your everyday life. With our unique designs, quality craftsmanship, transparent communication, and collaborative approach, you can rest assured that your custom home renovation project in Everett will be a resounding success. Experience the difference with Classic Remodeling NW Inc. and unlock the beauty of your dream home today. 
Unlock the Beauty of Your Dream Home: Experience Classic Remodeling NW Inc's Unique Designs in Everett Today!
At Classic Remodeling NW Inc, we understand that your home is more than just a structure; it is a reflection of your personality and a sanctuary where memories are made. With this in mind, we take pride in our ability to create spaces that resonate with your individual style, preferences, and aspirations. Whether you envision a sleek and contemporary abode or a cozy and rustic retreat, our team of skilled professionals is equipped with the expertise and creativity to turn your dreams into reality. 
So, if you are ready to unlock the beauty of your dream home, do not hesitate to contact Classic Remodeling NW Inc. Our team is eager to embark on this exciting journey with you, creating a space that is uniquely yours in Everett. Schedule a consultation today and take the first step towards turning your house into a personalized oasis of comfort and style. Let Classic Remodeling NW Inc be the key to unlocking the full potential of your home.