Having a well-designed outdoor space is essential for creating a harmonious living environment. A backyard patio serves as an extension of your home, providing a place to relax, entertain, and enjoy the beauty of nature. Whether you have a small or large backyard, there are countless possibilities to transform it into a stunning outdoor oasis. In this article, we will explore ten creative backyard patio ideas that will help you turn your outdoor space into a haven of relaxation and style. 
Factors to Consider When Planning Your Backyard Patio
Before diving into the exciting world of backyard patio design, it's important to consider a few key factors. First, assess the available space in your backyard and determine the size and shape of your patio. Consider the existing landscape and how you can integrate your patio seamlessly with the surroundings. Next, think about how you will use your patio. Will it be primarily for dining and entertaining, or do you envision a cozy reading nook or a place for children to play? Lastly, establish a budget for your patio project to help guide your decisions and ensure you stay within your means.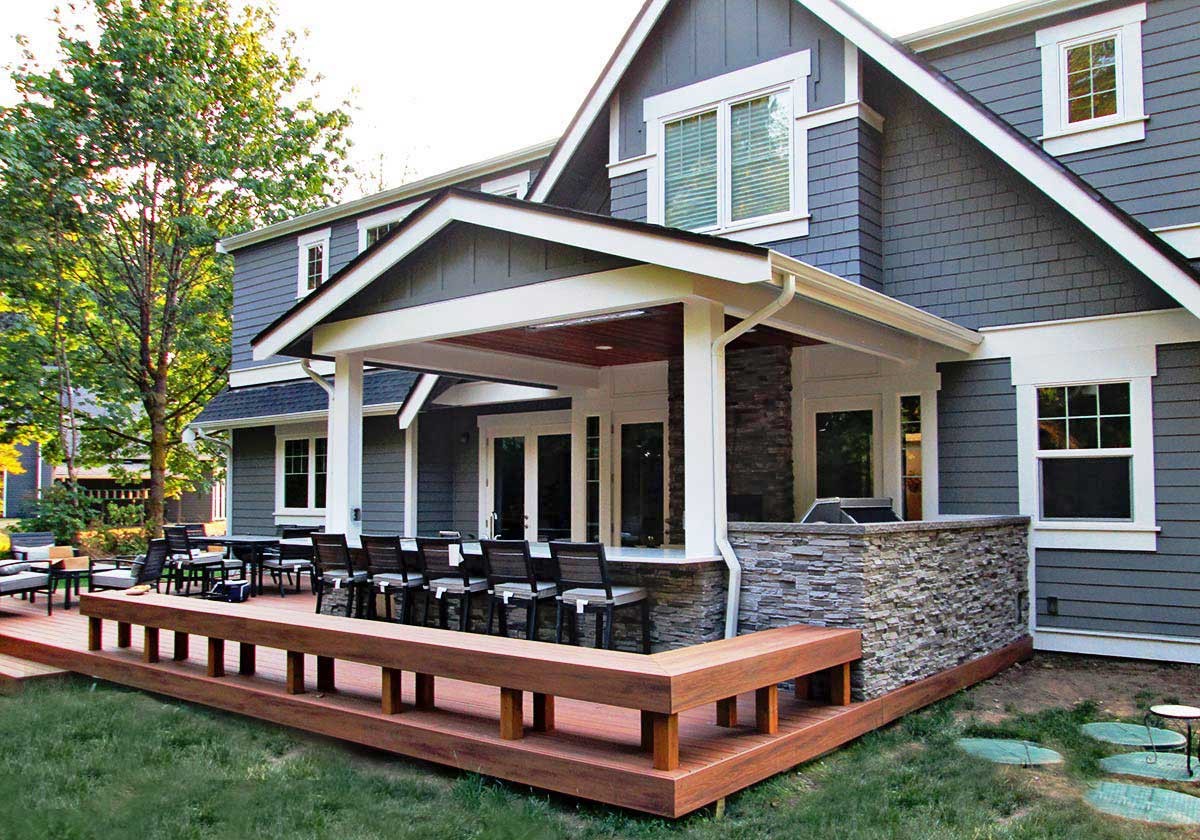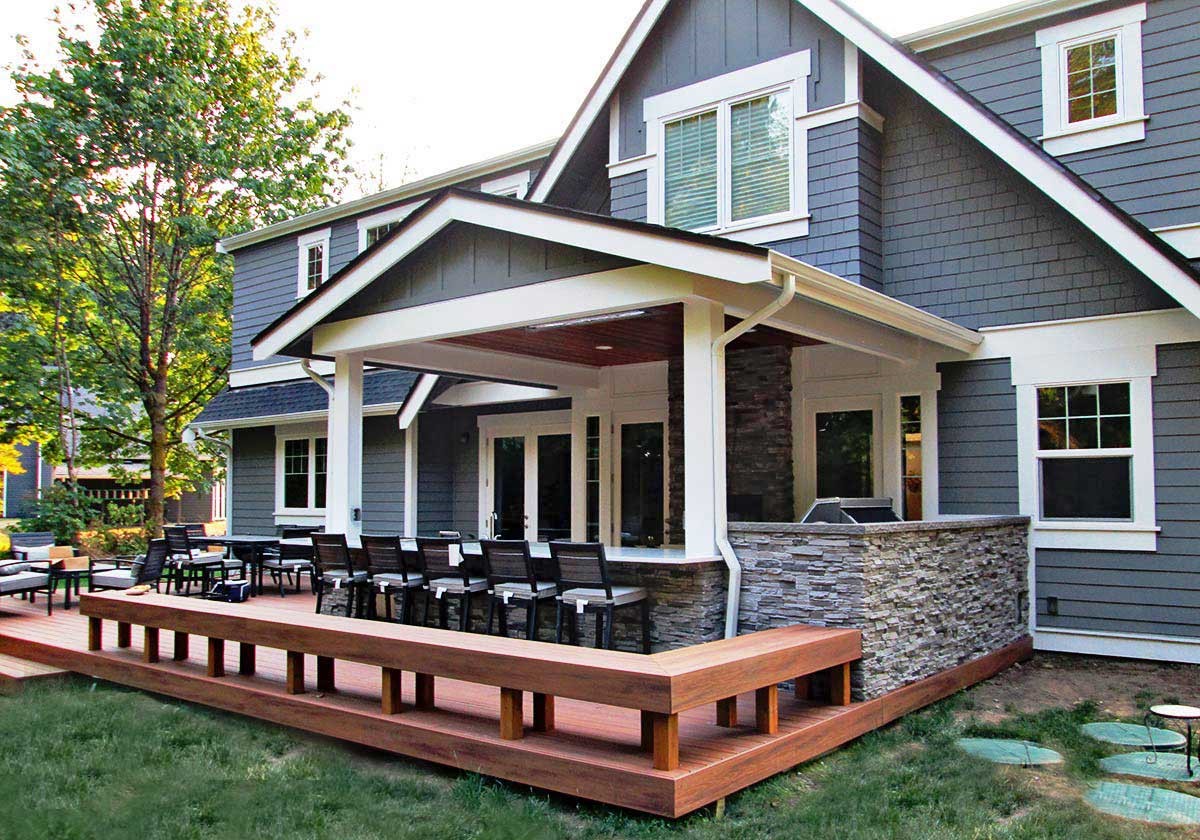 9 Creative Backyard Patio Ideas to Transform Your Outdoor Space
Bohemian Oasis
Create a laid-back and bohemian-inspired patio by incorporating colorful rugs, cozy floor cushions, and hanging macramé planters. Use a mix of vibrant patterns and textures to create an eclectic and inviting space. Add a hammock or a swing for an extra touch of relaxation, and surround yourself with lush greenery to enhance the natural ambiance. 
Minimalist Zen Retreat
For those who prefer a clean and serene outdoor space, a minimalist Zen retreat is the perfect choice. Opt for simple and sleek furniture with clean lines, such as low-profile seating and a minimalist dining set. Use natural materials like wood and stone to create a sense of harmony with the surrounding environment. Add a water feature, such as a small Zen garden or a tranquil fountain, to create a soothing atmosphere. 
Mediterranean-Inspired Escape
Transport yourself to the Mediterranean with a patio inspired by the coastal regions of Greece or Italy. Use earthy tones like terracotta, blue, and white to create a warm and inviting atmosphere. Incorporate Mediterranean elements such as a pergola with climbing vines, a mosaic-tiled dining table, and wrought-iron furniture. Complete the look with fragrant herbs and citrus trees to add a touch of authenticity. 
Contemporary Urban Oasis
If you prefer a modern and sleek outdoor space, a contemporary urban oasis is the way to go. Opt for clean lines, minimalist furniture, and a monochromatic color scheme. Incorporate industrial elements such as concrete planters and metal accents. Create privacy with tall, modern fencing or strategically placed greenery. Add a fire pit or a built-in barbecue for entertaining guests and enjoying cozy evenings outdoors. 
Tropical Paradise
Turn your backyard into a tropical paradise with lush foliage, vibrant flowers, and exotic decor. Choose furniture with a bamboo or rattan finish to create a relaxed and beachy vibe. Hang colorful hammocks or install a thatched roof for a touch of tropical luxury. Incorporate a variety of plants with large leaves, such as palms and ferns, to create a dense and tropical atmosphere. 
Eclectic Artsy Hideaway
For the free-spirited and creative individuals, an eclectic artsy hideaway is the perfect backyard patio idea. Mix and match different styles, colors, and patterns to create a vibrant and unique space. Use repurposed furniture, vintage finds, and handmade decor to add a personal touch. Install string lights or lanterns to create a whimsical ambiance for evenings spent under the stars. 
Family-Friendly Fun Zone
If you have children or frequently entertain guests with kids, creating a family-friendly fun zone is a must. Incorporate features such as a play area with swings, a sandbox, or a mini-golf course. Install outdoor games like a basketball hoop or a ping pong table. Create a designated seating area for adults to relax while keeping an eye on the little ones. Add colorful and durable furniture that can withstand the wear and tear of playful activities. 
Nautical-Inspired Coastal Retreat
Bring the coastal charm to your backyard with a nautical-inspired patio. Use a color palette of navy blue, white, and shades of beige to create a maritime atmosphere. Incorporate elements like striped cushions, weathered wooden furniture, and rope details. Install a small sail canopy or a pergola to provide shade and enhance the coastal vibe. Add beach-themed accessories like seashells and driftwood to complete the look. 
Romantic Starlit Haven
Create a romantic and enchanting atmosphere with a patio designed for starlit evenings. Install string lights or fairy lights above your patio to create a magical ambiance. Use soft and neutral colors like pastels or whites to create a dreamy and ethereal setting. Add comfortable seating with plush cushions and throws for cozy nights spent stargazing. Incorporate fragrant flowers like roses or jasmine to enhance the romantic atmosphere.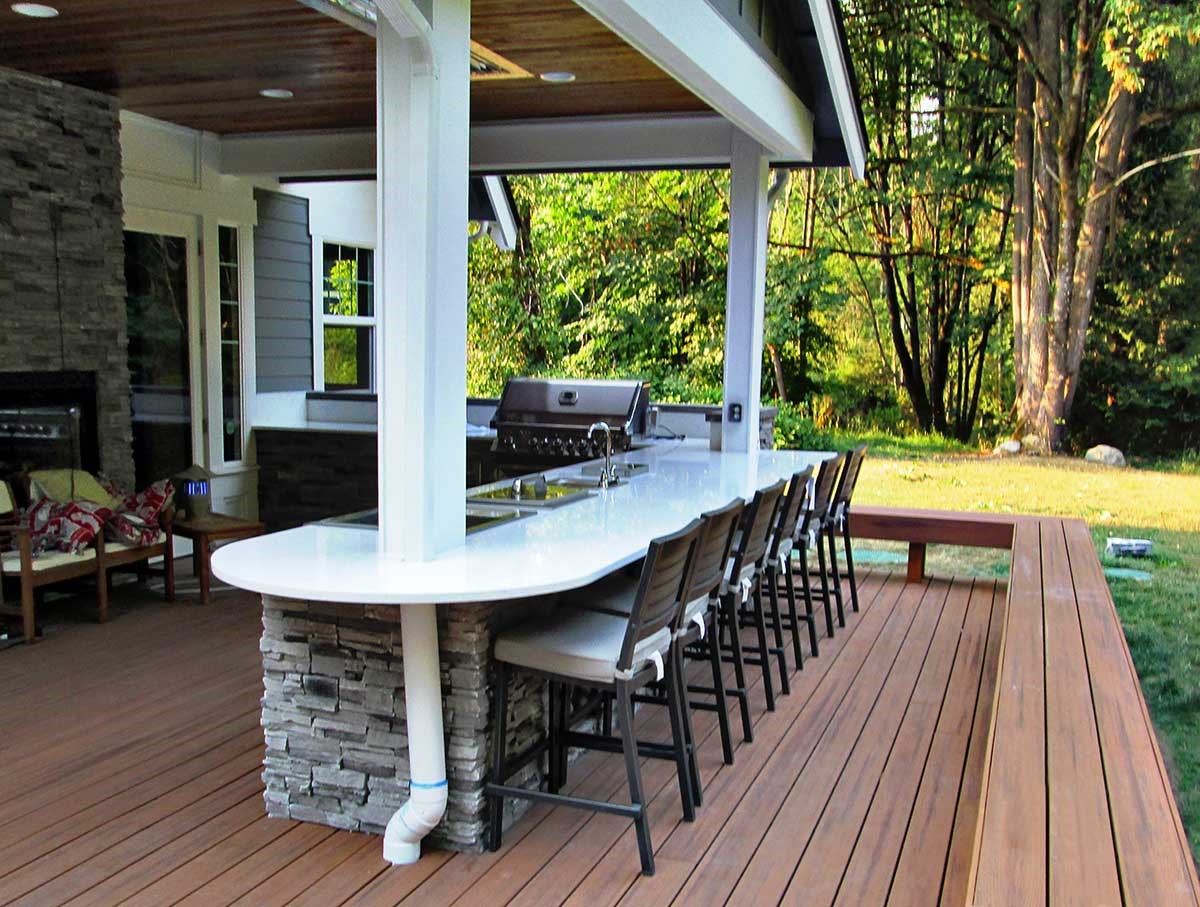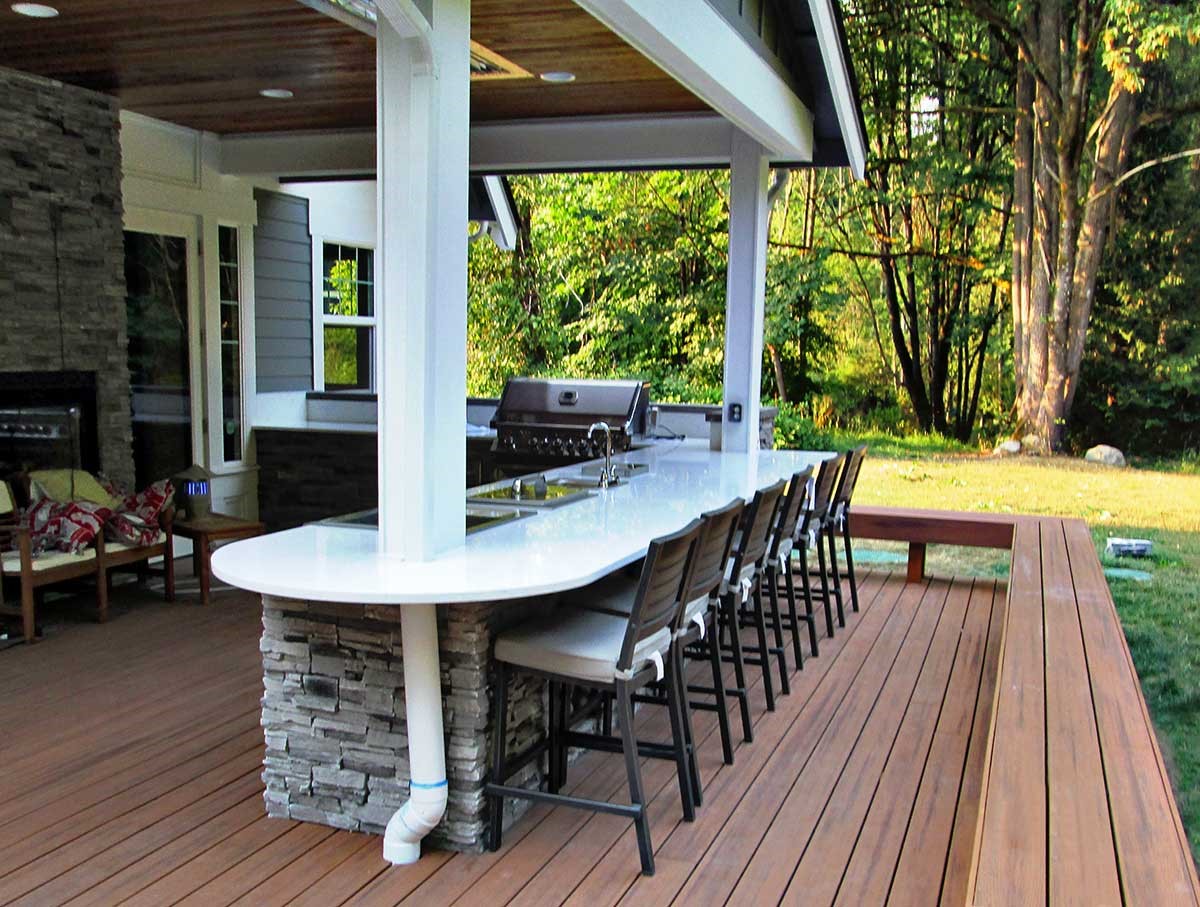 Work With Outdoor Patio Installation Companies in Everett
To bring your backyard patio ideas to life, consider working with outdoor patio installation companies in Everett. These professionals have the expertise and experience to help you design and construct the perfect patio for your outdoor space. They can assist with everything from planning and layout to material selection and installation. By collaborating with experts, you can ensure that your backyard patio is built to the highest standards and meets your specific needs and preferences. 
Transform Your Outdoor Space With Classic Remodeling NW Inc.!
If you're ready to transform your outdoor space into a stunning patio paradise, look no further than Classic Remodeling NW Inc. With their expertise in outdoor patio design and installation, they can help you create a backyard oasis that perfectly suits your style and needs. From concept to completion, their team of professionals will work closely with you to bring your vision to life. Don't wait any longer – contact Classic Remodeling NW Inc. today and start enjoying your dream backyard patio!